It is with great pleasure that I write to you today with information about the "India Week Hamburg" that is set to take off tomorrow, Monday, 8 Nov. 2021. Even though the Corona pandemic has taken its toll on our regular meetings, it has not stopped us from working in the background on topics close to our heart.
Together with our valuable partners in Hamburg, especially the Senate Chancellery, the Ministry of Culture, the Hamburg Chamber of Commerce, the OAV Asia-Pacific Business Association, Hamburg Invest, the Hamburg Representation Mumbai, and of course, the Consulate General of India, we have been able to put up an impressive program of over 70 highly attractive events for the India Week Hamburg 2021. There is a good mix of online, offline and hybrid events.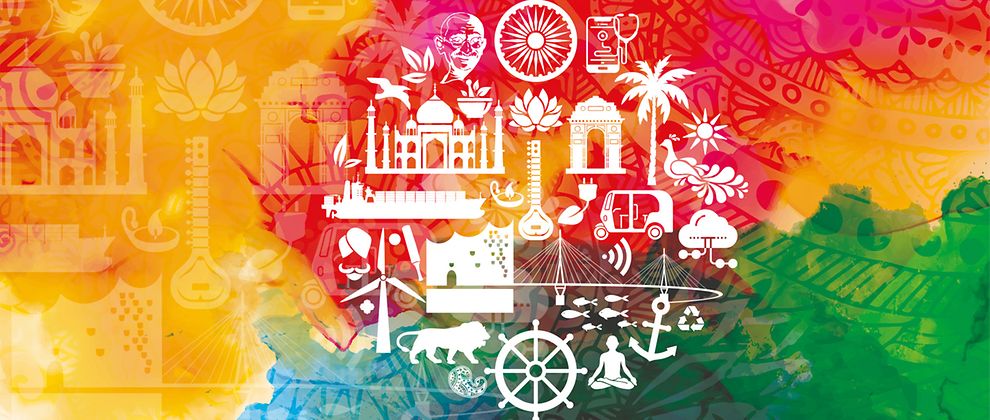 In the following, I pick up some events that are co-organized by GIRT Hamburg.
Monday, 8 Nov. 2021: Hamburg-India Business Days
As many of you already know, tomorrow is the Hamburg-India Business Day with an impressive line-up of speakers. The keynote on the topic of economic recovery after Covid is being delivered by Mr. Sanjeev Sanyal, who is the Principal Economic Advisor to the Government of India and an internationally acclaimed economist and best-selling author. This is followed by a panel discussion on the theme of "Self-reliant India Policy: What does it mean for German business?". This session will be moderated by Stefan Halusa, Director General of the Indo-German Chamber of Commerce and the panelists include Prof. Rishikesha Krishnan, Director of the Indian Institute of Management, Bangalore, Eeva Karsta (Drägerwork) and Indrajeet Sen (L&T). In addition, there are four online breakout sessions on highly relevant topics, such as green hydrogen projects in India, supply chains, taxation, and cooperation in R&D and innovation.
The session on R&D and innovation is an event of GIRT/TUHH. Further details about this session, including log-in details, can be found here.
Wednesday, 10 Nov. 2021: Potentials of Indo-German Collaboration for High-Tech Innovation
This very special GIRT/ TUHH/ FICCI event is concerned with the innovation potential in our turbulent world. Why does it make sense for India and Germany to cooperate in the field of hightech innovation? What are the experiences & challenges from firms' perspective? Join our online India Week Hamburg event on Nov. 10, between 10-12 CET to get some answers and a lot of inspiration from those who ought to know, namely experts and practitioners.
We look forward to an insightful event with high-caliber experts and practitioners that include Prof. Beate Bergé, Gopakumar Gopalakrishnan, Jagyan Mishra, John Ruolngul, Clemens von Reyher, Denise Ring, Dr. Stephan Buse, Pallavi Mishra, and Rajnish Tiwari.
Participating organizations (affiliations of the invited speakers) include companies such as Infosys Innovation Lab, L&T Technology Services Limited, and EDAG Group; universities such as the Fachhochschule Konstanz – Hochschule für Technik, Wirtschaft und Gestaltung, Hamburg University of Technology, Hochschule Fresenius, and associations, e.g. FICCI, IHK Nord e.V. and the German-Indian Round Table (GIRT)..
Please register for the event using this link: https://tuhh.zoom.us/meeting/register/tZIvcuGorjIjE9TCSBsLRvIpspIPcZr8FRH4
Tuesday, 10 Nov. 2021: Indo-German Cooperation in Research, Education and Innovation (in presence)
In the context of Indo-German collaboration in research, DESY and Fraunhofer IAPT from Hamburg present science projects followed by a discussion with the audience. Comprehensible lectures will be given on nano-material research with X-rays and new manufacturing possibilities through industrial 3D Printing. Afterwards, scientists from Fraunhofer IAPT and DESY will be available for discussion on science, innovation as well as opportunities for students at both research institutions.
Info & registration: https://indico.desy.de/e/indiaweekhamburg
Tuesday, 16 Nov. 2021: Indo-German Start-up Stories
Innovation & entrepreneurship form the basis for the prosperity of societies. India and Germany have been experiencing a start-up boom in promising industries for years. Start-ups are often founded by students and young scientists. How cooperation can contribute to the success of start-ups will be discussed at this event with German and Indian founders & promoters. The event is aimed at students, funding organizations & stakeholders with an interest in the Indo-German start-up ecosystem.
For further details, please see: http://girt-hamburg.global-innovation.net/?p=1654
The overall India Week Hamburg
The entire program of the India Week across cultural, economic, political and social events, as well as some very well-prepared and useful articles, podcasts etc. can be found under: www.indiaweek.hamburg.de.
Concluding thoughts
We are very grateful to all those project partners and speakers who have contributed to enable the India Week in this pandemic time. Special thanks are due to the Senate Chancellery of the Free and Hanseatic City of Hamburg and Ms. Julie-Ann Shiraishi for great engagement and fruitful coordination.
On behalf of GIRT Hamburg – together with my colleagues Dr. Stephan Buse and Vishnuu Jothi Prakash – I wish you a week full of many informative, engaging and joyful events, whether online, offline or hybrid. Despite the short notice, which was unfortunately unavoidable due to various constraints, we do hope to see you in some of the events.
With very best regards
Rajnish Tiwari