GIRT Hamburg and Bremen Chamber of Commerce invite to an insightful event on 21st Nov. 2013
Latest data suggest that India is again set on a growth track. Away from media limelight India's hinterland has emerged as a key driver of economic growth. A recent report in the Economic Times (4th October 2013) said, "India Inc's rural champions have probably never had it so good". "At a time when the rest of India Inc is either groaning under heavy debt or struggling to sell in a sluggish market," the report said, "companies with heavy rural focus are literally licking their lips in anticipation of a surge in demand in India's villages and towns." The news items also quoted a Deutsche Bank report saying that "years of above-average rainfall have increased rural prosperity and stock markets have responded by pushing up prices of companies with a strong rural presence."
Apart from the monsoon this development can be attributed, at least partially, to the increased government spending on rural development. The budgetary allocation of India's central Ministry of Rural Development, as per its Annual Report 2012-13, alone increased more than 6-folds from Rs. 114 billion ($2.6 billion in then exchange rates) in fiscal year 2004-05 to Rs. 731.8 billion ($13.5 billion) in FY 2012-13. Various schemes of the respective state governments and other ministries are not included here. Since the inception of the Mahatma Gandhi National Rural Employment Guarantee Act in 2006 a cumulative Rs. 1,3 trillion (approx. $26 billion) have been paid as wages to rural households by the Government while 13.5 billion man-days worth of employment was generated to accomplish 14.6 million various projects.
All these chances have opened up new avenues also for Indo-German collaboration beyond the big metropolitan cities and the tire-2 towns. Especially small and medium-sized firms (SMEs) can benefit from public-private partnership (PPP) projects, for which India has reportedly emerged as the largest market world-wide. Germany's Federal Ministry of Economic Cooperation and Development (BMZ) has been providing active support for SMEs tapping into this market. GIRT and the Bremen Chamber of Commerce are pleased to provide a platform to familiarize interested firms and others with the untapped, enormous chances in rural India, which can be accessed with support from BMZ. For this purpose we invite interested persons/firm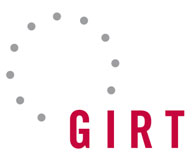 s to an event at the Bremen Chamber of Commerce for two insightful talks by:
Ms. Kamini Issar-Ernst, Senior Director, Federation of Indian Chambers of Commerce and Industry (FICCI) in Bonn, will talk on how Germany can play a role in impacting Transformational and Sustainable Change in Rural India;
Dr. Bianca Untied (BMZ) will elaborate on how businesses and government can collaborate within the framework of development policies and what support structures are available for German firms specially SMEs.
The meeting will take place on 21. November 2013, from 17.00 to about 20.00 hours in the Börsensaal of the Bremen Chamber of Commerce (Handelskammer Bremen, Am Markt 13, 28195 Bremen).
We look forward to an active and useful interaction with firms and other institutional players interested in India. Please send your registrations to Ms. Anja Reinkensmeier (Reinkensmeier@handelskammer-bremen.de) preferably by the end of this week to secure participation as the number of available seats are limited.
We would also like to draw your attention to the South Asia Day at the University of Hamburg on Saturday, the 16th November. Amongst several prominent guests Mr. Rudolf Weiler, who founded GIRT to promote Indo-German economic relations, is taking part in a panel discussion on vocational training in South Asian countries. Further information can be found online.
Finally, I am also enclosing a recent article of ours "Go frugal! Future belongs to 'good enough' products with attractive value proposition" that has been published in GermanyContact India's recent issue.
With best regards
Rajnish Tiwari